The Saint-Nazaire Gate
photographed by Léopold
Verguet in 1863.

THE SAINT-NAZAIRE GATE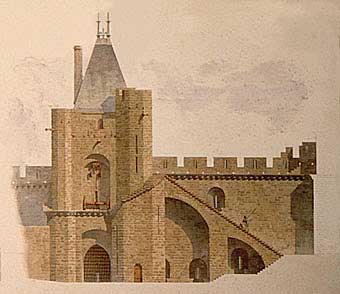 new estimate in 1862 marked a definite change in the approach to the restoration: Viollet-le-Duc moved away from the prudence and pragmatism of the 1853 project. The most striking example of this change in direction is the partly destroyed Saint-Nazaire Gate, which the architect proposed to faithfully reproduce.


The Saint-Nazaire Gate
before restoration.
Eugène Viollet-le-Duc,
drawing, 1866.